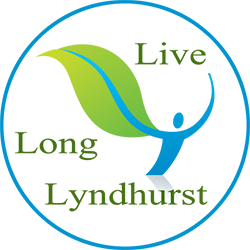 Welcome to Live Long Lyndhurst!
Live Long Lyndhurst is a Health and Wellness Initiative between The City of Lyndhurst, Ohio, Cleveland Clinic Community Outreach, Legacy Village, Cleveland Metroparks at Acacia, The Fedeli Group, the YMCA, South Euclid - Lyndhurst Schools, Second Sole and Anthem BlueCross BlueShield.
The mission of Live Long Lyndhurst is to promote optimal health and wellness for residents and employees of the City of Lyndhurst.
Since its implementation by the City of Lyndhurst in 2013, the Live Long Lyndhurst Health and Wellness Initiative has brought to the community many pertinent and useful health and wellness programs, many of which are now ongoing.
For more information on these ongoing programs, and others, sign up as a Live Long Lyndhurst Member today, and join us for upcoming events designed to increase health and wellness awareness for you and your loved ones.